For more than 20 years, Contact Technologies has been providing customers with high quality electrical contacts and assemblies for Commercial, Industrial and Residential Electrical Equipment.
We concentrate our efforts on the continued development of custom engineered electrical contacts and other precision motor brushes while maintaining sharp customer focus and utilizing modern facilities with world class manufacturing processes.
Our experience and unique heritage prepares us to work closely with our customers to produce simple to complex custom electrical contacts to use in their applications.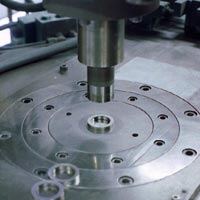 Contact Technologies
229 West Creek Road
St. Marys, PA 15857-0149
tel: 814-834-9000 • fax: 814-834-9771
sales@contactechnologies.com